_
The Widows Mite - Mark 12:42
Father John is a priest/monk with the Benedictine Order in Cullman, AL. In spite of marginal health and a busy schedule, Father has been with us to Haiti twice.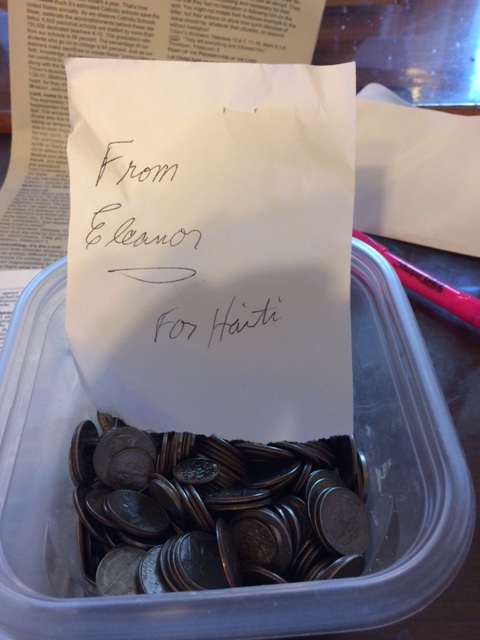 He was so moved by the experience that he placed Haiti Collection boxes in the Ave Maria Grotto http://www.avemariagrotto.com/ in Cullman. Father is my spiritual adviser so once a month when I see him he hands me an envelope for Haiti. The money goes directly to the St. Charles Borromeo School in Palmiste au Vin. A week ago on such a trip Father John handed me this from Eleanor. The monk at the counter was lucky to get Eleanor's first name. She just wanted to put her two coins in the box as quoted in Mark. Your gift yielded $71.66 to the school - thank you so much, Ms. Eleanor!
Experience Haiti Through Other's Eyes
These are some of the many stories told over the years by some who have joined us in Haiti albeit for a brief time. As you will see it becomes a family as we gather and certainly a family when we get there. Our hope is you will see and experience even briefly the love all of us hold in our hearts for each other.